We have learned a lot about how to strengthen relationships with boyfriends and girlfriends, our roommates and our teachers and everyone except our parents.
You must be thinking that what's the need for strengthening your relations with your parents? But they are your parents after all. You need to give your best in this relation, every other relation comes after this one!
In our busy lives, we tend to forget the most important person (to me) of our life, our father! It is important that we make some time for the first man in our lives. Here are some ways in which you can strengthen your bond with the first love of your life, dad-
1. Make Time For Each Other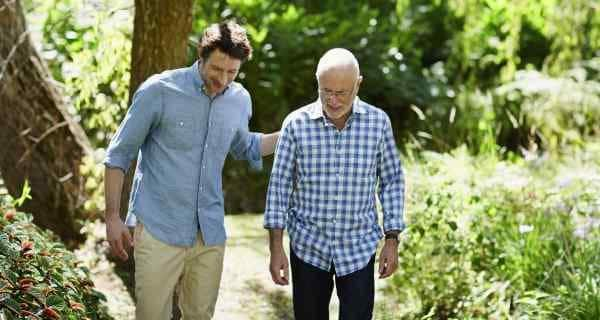 Time is something that can make or break relations, so keep in mind to make time for your dad from your busy life. Bond with your parents whenever you feel you have time and if you don't have ample time shift the plans that are not so important to you to some later date and spend a day with your parents.
2. Communicate
Just like any other relation, this relation too requires your attention. Communicate properly. If you feel there is a problem in your relation, confront and communicate it with your dad. Stop bottling up things for later.
3. Focus On The Positives
Enhance the positive sides of each other. Talk about what's good in life and your relation. This will help build a more positive and strong relationship.
4. Go Out With Him Often
Make plans to spend time together. Go for a brisk walk in the evening and talk about what's there in your mind or something that your dad wants to share with you. When we grow up, it becomes difficult for us to express the exact emotions that we did with ease in our childhood. Make the best of this time to express your love and respect for your dad.
5. Forgive
Learn to forgive for anything that went wrong. Everyone makes mistakes but holding grudges for a long time and that too with your parents who have given away their peace and time for us is certainly not good. Don't sweat the small stuff and you'll notice a stronger relationship once you look beyond small mistakes.
Just think about what your father expects from you and you will find him being the proudest dad in the world.
For more interesting stories download the Lopscoop application from Google Play Store and earn extra money by sharing it on social media.